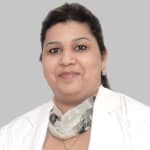 Dr. Richa Singh is one of the renowned Infertility,IVF and Surrogacy consultants practicing in Delhi. She has been trained from prestigious institutions nationally and internationally such as RML Hospital, AIIMS, and prestigious international school of medicine Keil, Germany, and Dubai to name a few.
Best IVF Surrogacy Doctor/Specialist
She is one of the most ethical and best surrogacy IVF doctor, who practice IVF focusing on an individualized approach and giving you your baby. Dr Richa Singh has to her credit many national and international awards for best IVF and Surrogacy practices in Delhi by the Healthcare Oscars of India, international Healthcare awards 2017.
She is recognized for her work not only in India but abroad also and has been nominated for the best IVF physician humanity award by the American society of reproductive medicine. Dr Richa Singh is also nominated for best healthcare provider team by BMJ awards South Asia among the top IVF consultants from 9 countries worldwide.
She is working with the topmost hospitals for infertility and surrogacy in India. She has numerous papers and publications and awards to her credit and has helped numerous families achieve their dream of parenthood.
So if you are looking for an expert consult or a second opinion to be able to decide whom to take treatment from you can book an appointment online with Dr. Richa Singh, by contacting us at +91-7011-587-880 or emailing us at info@ekmifertility.com
FAQs
Is IVF better or surrogacy?
Some couples may need 3 or more cycles of IVF to conceive. However, in the case of couples who are older than 30 years, surrogacy can increase the chances of having a baby. And Ekmi Fertility's Guaranteed Surrogacy Program, allows you assured live birth.
What is the average pay for surrogacy?
Surrogacy is a process that involves the starting cost of around INR 10 lakhs — depending on your state of residence and the specific details of your surrogacy journey.
Is surrogacy mostly successful?
IVF clinics have high surrogacy success rate. Once the surrogate is pregnant, the success rate for a healthy birth becomes very high.
Education
MBBS – GSVM Medical College Kanpur – 2008
DNB – Obs & Gynae – Dr. RML Hospital Delhi – 2012
Diploma In Reproductive Medicine (Germany) – International – School-of-Medicine, Keil & Gottingen – 2016
Awards and Recognitions
Nominated for best obs n gynae in delhi by IHPA
National award winner for best ivf specialist in delhi by Indian healthcare professional awards IHPA
Nominated for best healthcare provider and best innovative treatment in infertility by BMJ South Asia awards among top ivf consultants from 9 south Asian countries