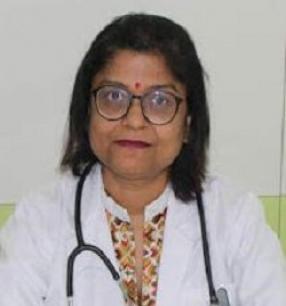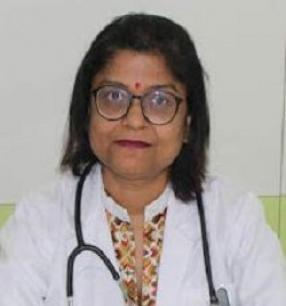 Dr Nidhi Sharma is a highly qualified and accredited IVF & Surrogacy doctor in Dwarka, with experience of more than 20 years. She is a respected member of DMC/ IMA, along with being an important invitee to prestigious seminars.
She is not only just qualified for infertility cases in both women and men but also in dealing with highly complicated infertility and IVF cases. Dr Nidhi has miraculously solved several infertility issues with her experience and knowledge.
Best Surrogacy Doctor/Specialist
Dr Nidhi Sharma is expert in handling female and male infertility, IVF and IUI, PCOS with OHSS free and recurrent implantation failure. She is globally successful in assisting couples to get both natural and assisted conception and is known for not just her exemplary contributions to infertility treatment and Assisted Reproduction in India but also for compassion and commitment to her profession. She has been facilitated with numerous honors and awards.
The doctor performs IVF treatment in the most sophisticated manner and guides correctly throughout the treatment fairly and is known for being one of the best ivf surrogacy doctor. Since she has massive experience and exceedingly clinical in dealing with different kinds of infertility issues, for that reason, she is considered a highly capable IVF expert who knows effectively well how to produce results in IVF treatment. She excels in managing and reaching the patient's expectations while providing the best possible treatment and, tries to alleviate their suffering.
Dr Nidhi Sharma provides her services to some of the best IVF surrogacy centres with medical excellence. Being facilitated with the world-class infrastructure, high-end technology, and amiable staff for elevated patient care makes the surrogacy centres worth being considered by many individuals for their treatments.
FAQs
What is IVF surrogacy?
IVF is the In vitro fertilization, which helps you with fertilization, embryo development, and implantation to help you in getting pregnant. Surrogacy: Surrogacy is the treatment of fertility in which a woman carries and delivers a baby for another couple.
What is gestational surgery?
In gestational surrogacy, the child is not biologically related to the surrogate mother, who is often referred to as a gestational carrier. Instead, the embryo is created via in vitro fertilization (IVF), using the eggs and sperm of the intended parents or donors, and is then transferred to the surrogate.
What is the cost of surrogacy in India?
The cost of surrogacy in Delhi India starts from 10 lakhs, and varies from person to person, depending upon the type of treatment opted and fertility complications associated with the intending parents.
Infertility Treatment and Services
IUI (Intra Uterine Insemination)
Reproductive Medicine
IVF (In-Vitro Fertilization)
Laparoscopy
Ovulation Induction (OI)
Intracytoplasmic Sperm Injection (ICSI)
Gynecology
Obstetrics
Surrogacy
Infertility Assessment
Specialization
Infertility Specialist
Surrogacy
Education
MBBS