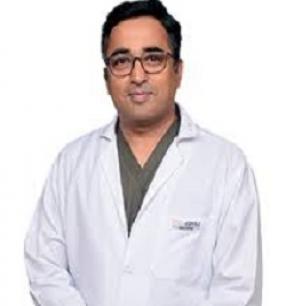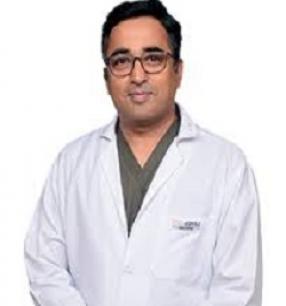 Dr Gajendra Tomar is a renowned fertility specialist known for being one of the best IVF Surrogacy Doctor in Indore. He obtained his MBBS degree from MGM College and DAVV University, Indore, India. He then obtained his postgraduate degree in Obstetrics and Gynaecology in 2003 from Surat. He was also awarded the South Gujarat University Gold Medal for his exemplary academic performance.
Best Surrogacy Doctor/Specialist
In 2005, Dr Gajendra Tomar went for training in England and obtained Membership in the Royal College of Obstetricians and Gynaecologists also known as MRCOG. After his post-graduation, Dr Gajendra Tomar worked at different hospitals both in India and the United Kingdom, including Nobles Hospital, Countess of Chester Hospital, Chester and Leighton Hospital, Crewe.
In 2008, Dr Gajendra Tomar returned to India and joined CHL Hospitals, Indore as a full-time consultant in Obstetrics and Gynaecology. He also started working in the area of Infertility and reproductive medicine and has continued to do so since then. Currently, Dr Gajendra Tomar heads CHL Indore Infertility Clinic at CHL Hospital, Indore (MP) India, and his main goal is to make fertility treatment safer, simpler, and more affordable.
FAQs
What happens if a surrogate decides to keep the baby?
Can a surrogate mother decide to keep the baby? No. While a surrogate has rights, the right to keep the child is not one of them. Once legal parenthood is established, the surrogate has no legal rights to the child and she cannot claim to be the legal mother.
Do surrogates get attached?
While the gestational carrier may not develop those bonds, the child will naturally feel an attachment to the only environment they've known. But just like any other newborn, a child born via surrogacy will be introduced to a new world and, with the help of his or her parents, can quickly adapt.
Who has legal rights to a surrogate child?
The legal parents of a child will generally have parental responsibility for the child. In gestational surrogacy, the intended parents have the legal rights to the child.
What disqualifies you from being a surrogate?
Possible conditions that could affect your surrogacy are preterm labor, miscarriage, placenta previa and other issues that need medical intervention.
Which is the best surrogacy IVF clinic in Indore?
Ekmi Fertility is registered with the top surrogacy IVF centre in Indore, including other major places across India. Our Guaranteed Surrogacy Program is primarily focused on ensuring couples with the gift of parenthood
Infertility Treatment and Services
Infertility Management
IVF (In-Vitro Fertilization)
Intracytoplasmic Sperm Injection (ICSI)
Laparoscopy
Surrogacy
Follicular monitoring
Male and Female Infertility Evaluation and Treatment
Cryopreservation
Education
M.B.B.S from MGM Medical College Indore
MD in Obstetrics & Gynecology from Surat-2003
MRCOG from Royal College London; South Gujarat University
Awards and Recognitions
South Gujarat University Gold Medal-2003 for M.D
Awarded Overseas Training Fellowship from Royal College London
Secretary of MP Indian Society for Assisted Reproduction
Specializations
Infertility Specialist
Gynecologist
Obstetrician
Surrogacy
Membership
Royal College of Obstetricians and Gynecologists (RCOG)
Indians Society for Assisted Reproduction (ISAR)
Indian Fertility Society (IFS)