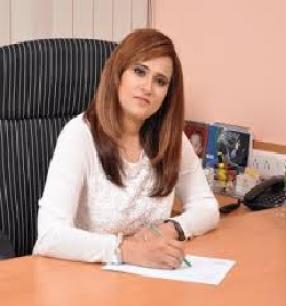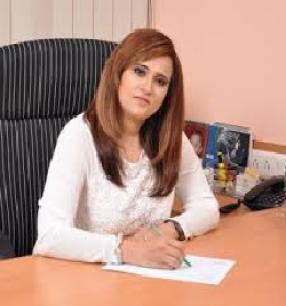 Dr Shivani Sachdev Gour is one of the best IVF surrogacy specialist in Delhi, India. She is the founder and director of SCI Healthcare Hospital and Multispecialty Centre. She has been practicing as an Infertility Specialist for the past 16 years, with her specialty in Obstetrics & Gynaecology. She qualified her MBBS from Mumbai in the year 2000 and played a crucial role in treating the first cases of legal surrogacy in India.
Best Surrogacy Doctor/Specialist
Dr Shivani Sachdev Gour spent four years in the United Kingdom as an IVF clinical research fellow at the prestigious Hammersmith Hospital. She practiced as an Obstetrician & Gynaecologist at Royal Infirmary of Edinburgh. Gained membership of the Royal College of Obstetricians and Gynaecologists (UK) in May 2005. In 2007 Dr. Sachdev Gour returned to Delhi to consult with an IVF specialist with Delhi's premier Infertility treatment centers. She is now leading the SCI Healthcare and SCI IVF Hospital surrogacy and IVF programs.
Dr Shivani Sachdev Gour's distinguished work has brought local and international attention to her IVF and surrogacy programs. Through her medical expertise and dedication to excellence, countless couples from around the world are now parents.
Dr Shivani Sachdev Gour enjoys interacting with patients and is conscious of both the opportunity and responsibility to improve their quality of life through correct diagnosis, timely intervention, appropriate surgical procedure and most importantly, ethical treatment of patients with empathy.
FAQs
How much does surrogate IVF cost?
Although the ranges vary, couples can expect to pay anywhere starting from 11 Lakh for Gestational surrogacy. Ekmi Fertility in this regard offers a Guaranteed Surrogacy Program that offers assured live birth to help couples in their dream of parenthood
Is surrogacy an infertility treatment?
IVF involves fertilizing an egg in a laboratory setting, then transferring it into a woman's womb for gestation. This is the most advanced and effective fertility treatment available today. Surrogacy is the process of a woman carrying a child in her uterus on behalf of another person or couple.
Is surrogacy better than IVF?
Some couples may need 3 or more cycles of IVF to conceive. However, on the other hand Surrogacy has higher chances of conception. In the case of couples who are older than 30 years, surrogacy can considerably increase the chances of having a baby
Do surrogate babies get DNA?
Surrogate babies get the DNA of the intended parents and not that of the surrogates who carry their baby.
Infertility Treatment and Services
Obstetrics
Gynaecology
IUI
IVF
Surrogacy
Male Infertility
Laser-Assisted Hatching
Ovarian Induction
Surgical Sperm Retrieval
Blastocyst Culture
Embryo Biopsy
Specializations
Infertility
Surrogacy
Education
MBBS – University of Mumbai – Mumbai – 1998
MD – Obstetrics & Gynaecology – University of Mumbai – Mumbai – 2001
DNB – Obstetrics & Gynecology – University of Mumbai – Mumbai – 2001
Membership
Royal College of Obstetrics & Gynaecology
London (RCOG)