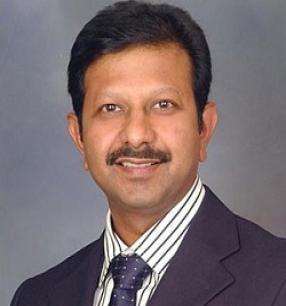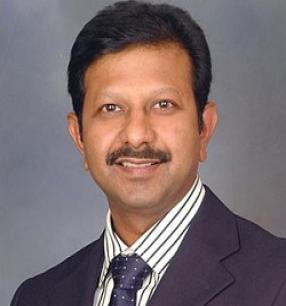 Dr Kishore Pandit is one of the most renowned gynaecologist & obstetrician, and also for being one of the best IVF Surrogacy Doctor / Specialist in the city. He has been serving to offer end-to-end gynecological treatments to women. From treating various gynecological conditions in women to conducting periodical check-ups to keep a track of health, Dr. Kishore Pandit provides complete care and treatment.
Best Surrogacy IVF Doctor/Specialist
Walking on the path of achieving his goal, Dr Kishore Pandit graduated with a Bachelor of Medicine, Bachelor of Surgery (MBBS) from the renowned B.J. Medical College – administered by the Government of Maharashtra. He further did his post-graduation as well as the Diploma in Gynecology and Obstetrics (DGO) from the Prawara Institute of Medical Sciences.
He has received a Diploma in Gynae Endoscopy (Germany), Fellowships in IVF (London, UK), Office Hysteroscopy (Italy), Endometriosis & Laser Surgeries (Austria). Dr Kishore Pandit is the only Indian Doctor Associated with Adhesion Related Disorder (ARD) Worldwide community for Endometriosis. Dr Kishore Pandit is an internationally reputed Gynaec, Laparoscopic Surgeon, and IVF Specialist. He has received the coveted TOP GUN AWARD for fastest Laparoscopic Endo – suturing at San Diego, California, USA. He holds experience in successful medical practice in Pune for more than 15 years.
Dr Kishore Pandit helps his patients with the best fertility information and possible treatments as per the patient's requirements. Before carrying any process, he believes in respecting the opinions and preferences of the patient.
FAQs
Is it illegal to pay a surrogate mother?
It is illegal to formally pay a surrogate. however, a surrogate can claim expenses including the loss of earnings, travel expenses, and maternity clothes for example. If you are using an agency to source a surrogate for you there may be additional fees that you may need to consider.
Can a surrogate terminate the baby?
The surrogate may be forced to terminate the pregnancy if so desired by the contracting couple and she will not be able to terminate it if it is against the desire of the couple.
Should a surrogate mother breastfeed?
The short answer is, yes—with patience and reasonable expectations, breastfeeding your surrogate-born baby is totally possible, and the benefits are rewarding, most notably bonding through skin-to-skin contact.
How do you pay for surrogacy?
Intended parents commonly rely on loans to help cover the costs of surrogacy. In addition to traditional lines of credit, like home equity loans and credit cards, there are also many organizations that offer financing options specifically for fertility treatments and surrogacy. Moreover, Ekmi Fertility is there with its guaranteed Surrogacy program to offer assured life birth to couples and also help them avail EMI with 0% interest rate, making it easier for couples to bear the cost.
What happens if surrogate does not get pregnant?
If your surrogate mother does not get pregnant during your initial embryo transfer, the doctor will help you try again with frozen embryos remaining from your IVF procedure.
Infertility Treatment and Services
IUI (Intra Uterine Insemination)
IVF (In-Vitro Fertilization)
Surrogacy
Male Infertility
Assisted Reproductive Technology (ART)
LAH (Laser Assisted Hatching)
Intracytoplasmic Sperm Injection (ICSI)
Laparoscopy
Hysteroscopy
Fibroid Treatment
Endometriosis Treatment
Specialization
Infertility Specialist
Surrogacy
Education
MBBS – B.J. Medical College – Maharashtra
Diploma in Gynecology and Obstetrics (DGO) from the Prawara Institute of Medical Sciences
Diploma in Gynae Endoscopy (Germany)Fellowships in IVF (London UK)
Awards and Recognitions
He has received the coveted TOP GUN AWARD for fastest Laparoscopic Endo – suturing at San Diego, California, USA
Membership
Society of Laparoendoscopic Surgeons (SLS)
International Society of Gynecological Endoscopy (ISGE)
Indian Association of Gynaecological Endoscopist (IAGE)
Pune Association of Gynae Endoscopic Surgeon (PAGES)
Indian Medical Association (IMA)
Pune Obstetrics & Gynecological Society (POGS)