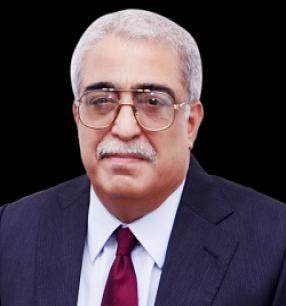 Dr. K.D Nayar is a distinguished medical professional with expertise in infertility and its treatments. He has dedicated his past 30 years of life to the cause of infertility and its management. In the management of Infertility, Dr. KD Nair has trained several leading IVF specialists under him and has bagged a lot of respect and honor in the medical industry. He has successfully helped countless couples by fulfilling their dream of parenthood. His increased success rate is a result of his experience and expertise in IVF procedures, with the use of the latest technology. It is because of his work in several national and international hospitals, at a senior position, that he has gained extensive knowledge in even the very challenging areas of infertility management. It has also helped Dr. KD Nair in dealing with every challenge in the field of infertility, IVF, and its solutions.
Dr KD Nair is dedicatedly contributing to the cause of Infertility management and spends a lot of time keeping himself updated about the latest medical technology and treatment methods in Infertility. He has presented several workshops and conferences on Infertility and Reproductive Medicine on various national and international platforms. It is only because of Dr KD Nair's continued efforts in keeping himself updated with the latest technology and trends in infertility, that he has successfully helped countless couples in providing them the joy of parenthood.
For several years, Dr. KD Nayar has been presenting posters and papers at both National and International conferences. There are countless proven track records from his satisfied patients who speak volumes about the smiles Dr. KD Nayar has brought in their lives.
Infertility Treatments
IUI
IVF
ICSI
PESA
TESA
TESE
Surrogacy
Cryopreservation
Specializations
Infertility
Education
MBBS (1975) – Maulana Azad Medical College, New Delhi
DGO (1979) – Maulana Azad Medical College, New Delhi
MD (1981) – University of Delhi, Dep. Obst. (1997) – Royal College of Physicians
FICOG (2017) – Fellow of Indian College Obst. & Gynae, Ireland
Membership
Infertility Committee AOGD (2014-16)
FAQs
Where do Dr KD Nair practices?
Dr KD Nair's practicing as IVF Specialist at Room No 711, Mata Chanan Devi Hospital, C-1 Block, Janakpuri, New Delhi, Delhi 110058.
What is the qualification of Dr KD Nair?
Dr KD Nair is a qualified medical professional with having attained degrees in MBBS, DGO, MG, and FICOG, from several reputed organizations in Delhi and abroad.
What is the specializations of Dr KD Nair?
The Key Functioning areas of Dr KD Nair include management of Infertility, such as reproductive medicines, IUI, IVF & ICSI procedures, counselling IVF patients, IVF, embryo transfer, post-OCR, andrology, surgical retrieval of sperm TESA, laparoscopy, hysteroscopy, ops & gynae, handling OPDs of patients, with strong diagnostic skills.