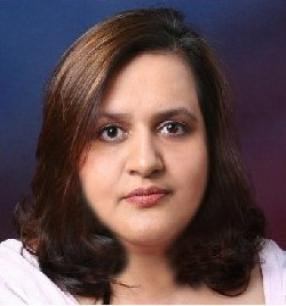 Dr. Archana Dhawan Bajaj is eminently renowned in the field of Assisted Reproductive Technology and widely popular for imparting miraculous results. She is well known for being a  Consultant Obstetrician, Gynecologist, and Fertility & IVF Expert in Nurture IVF Delhi. Her expertise, immense experiences, and dedicated performances have helped a large number of couples to fulfill their dreams of parenthood. She is a qualified MBBS, DGO, DNB, MNAMS, and M. Med Science in Assisted Reproductive Technology. Being a popular face on TV channels, Magazines and Journals, Dr. Archana Dhawan Bajaj has been contributing her valuable insights to common people as an act of altruism. She is a leader of an eminent group of IVF specialist doctors and the director of the Nurture IVF clinic. To each and every visiting patient to her clinic, she not only imparts her valuable experience but also inspires them to produce the best result. She has many feathers in her cap which shows worth credibility as a trustworthy and prestigious IVF expert.
The main motive behind laying the foundation of this IVF clinic is adding spark to your life. She is not only a doctor but has also become a mentor of the patients. It does not matter whether the patient belongs to Delhi or outside; Dr. Archana Dhawan Bajaj dedicatedly treats every patient in the same way. People who have been looking for the best results and wish to trust the best platform always love to go with this platform. It would not be wrong to say that she has many feathers in her cap, which shows her credibility as a trustworthy and prestigious IVF expert. The best thing is that she is playing many roles in a great manner at the same time.
Infertility Treatment and Services
Hysteroscopy
Laparoscopy
IUI
IVF
ICSI
Blastocyst Transfer
Assisted Hatching
Specializations
Obstetrician
Gynecologist
Infertility
Education
MBBS – University of Delhi- 1991
DNB – Obstetrics & Gynecology – National Board Of Examination- 2001
Awards and Recognition
National Science Talent – 1991
Membership
Indian Medical Association (IMA)
FAQs
What kind of doctor helps with infertility?
A gynecologist, urologist or family doctor can help determine whether there's a problem that requires a specialist or clinic that treats infertility problems. In some cases, both you and your partner may require a comprehensive infertility evaluation.
Can a doctor refuse IVF?
Yes. Fertility programs can withhold services if there are signs that patients will not be able to care for the child(ren). Services should not be withheld without good reason and it should happen only after a careful assessment has been made by the clinical team. Dr. Archana Dhawan Bajaj in this regard can be the best doctor to approach as she has dedicated herself to her patients in serving and fulfilling their parenthood dream.
What happens if fertility drugs don't work?
You might undergo IVF if lower- and medium-level treatments haven't worked, or you might go straight to it if you're diagnosed with a condition such as blocked fallopian tubes or scar tissue.