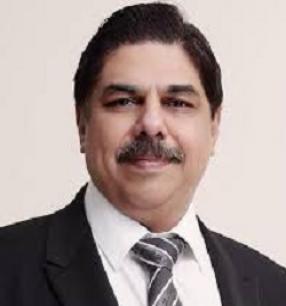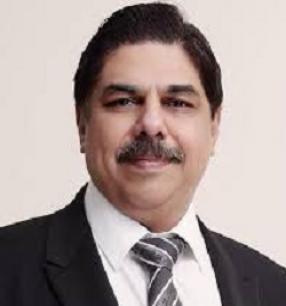 Dr. Gajendra Tomar obtained his MBBS degree from MGM College and DAVV University, Indore, India.
He then went on to complete his postgraduate degree in Obstetrics and Gynaecology in 2003 from Surat, where he was awarded the South Gujarat University Gold Medal for his exemplary academic performances.
In 2005, Dr. Tomar went for further training in England and obtained Membership in the Royal College of Obstetricians and Gynaecologists also known as MRCOG and after obtaining his post-graduation, worked at different hospitals both in India and the United Kingdom, including Nobles Hospital, Countess of Chester Hospital, Chester and Leighton Hospital, Crewe.
In 2008, Dr. Tomar returned to India and joined CHL Hospitals, Indore as a full-time consultant in Obstetrics and Gynaecology. He also started working in the area of Infertility and reproductive medicine and has continued to do so since then. Currently, Dr. Tomar heads CHL Indore Infertility Clinic at CHL Hospital, Indore (MP) India, and his main goal is to make fertility treatment safer, simpler, and more affordable.
DR HRISHIKESH PAI, MD, FCPS, FICOG, MSc, is one of the country's leading gynecologists. His preeminence in the field of Gynecology has enabled him to achieve the premier position as the Past Secretary-General of the Federation of Obstetric and Gynaecological Societies of India (FOGSI) which is one of the largest organizations of professional doctors in the country consisting of 33,000 Gynaecologists. Previously Dr. Pai was the Senior Vice President of FOGSI in 2006.
Dr. Pai is also the pioneer in the field of Infertility and IVF since 1991. He presently is the Director of the Bloom IVF Group which runs eight IVF centers all over India including Lilavati Hospital Mumbai and Fortis Hospitals in New Delhi, Gurugram, Faridabad, Mohali, and Navi Mumbai. To enable poor patients to have access to advanced services, Dr. Pai has also got an IVF unit at the D Y Patil Medical College. He is the first doctor in India to introduce numerous innovations in medical fields such as assisted laser hatching, spindle view, ovarian tissue freezing for cancer patients, oocyte freezing, IMSI, and embryo scope. In appreciation of his enormous contributions, the international agency Frost & Sullivan bestowed upon him the best IVF group in India award in 2013. Additionally, he was elected by his colleagues to the highest position in IVF namely the President of the Indian Society for Assisted Reproduction (ISAR) in 2015. In appreciation of his work, Dr. Pai has got elected as the Member – Board of Directors of the World body of Infertility namely the International Federation of Fertility Societies (IFFS): a first for an Indian.
Dr. Pai was instrumental in introducing office Hysteroscopic surgery first time in India. He has contributed to the country's family planning programs by running one of the most successful laparoscopic programs, for which he and his father the late Padmashri & freedom fighter Dr. Dutta Pai have received numerous awards. In appreciation of his path-breaking work in endoscopy, Dr. Pai was elected as the President of the prestigious Indian Association of Gynecological Endoscopists in 2008. Dr. Pai has been a versatile and dynamic doctor working actively for the betterment of women and child health. In 2008 he was elected as President of Mumbai Obstetrics & Gynecological Society.
Dr. Pai has been a leading teacher and academician. He has been an assistant professor at the D Y Patil Medical College, the Adjunct Assistant Professor at the Eastern Virginia Medical School, the USA, and the postgraduate teacher at the MD and DNB examinations, National Board New Delhi. He has had many articles and research papers published in national & international books & journals and has delivered more than 500 guest lectures all over India and abroad. Dr. Pai has also actively contributed to various central and state government policy-making bodies. He is a member of the Still Birth Committee of the Ministry of Health, GOI, New Delhi 2015. He is also been invited as an expert to suggest changes to the ART Bill 2013 by the ICMR, New Delhi in 2014. He is also a Member of the three special committees of the Government of Maharashtra, to suggest changes to the ART Bill 2013 & PCPNDT act regarding Infertility in 2013 and 2015.
Dr. Pai has been the Honorary Asst. Consultant for Kurla Municipal Hospital, serving patients for free from 1991 till 2007. He has been a past twice Community Service Director of the Rotary Club. He had won the best interns prize for a vaccination program in the Mumbai slums of Malawi. In another first of its kind in India, Dr. Pai as President of the Indian Society for Assisted Reproduction had launched Project Hope. In this, poor patients below the poverty line (BPL) can obtain IVF services free of charge in private clinics of ISAR members all over India. In appreciation of the yeoman scientific, medical and community service, Dr Pai has been the recipient of numerous awards such as the Rashtriya Ekta Award, Indian Medical Association (Mumbai West) Best Doctor Award, Navshakti Newspaper Award, Jai Hind College Alumni Award, RK Trust Award, Medscape India National Award, Lions International Gold Award, Ferticon Life Time Achievement Award, Dr Kanak Goel National Indian Medical Association Award, Healthcare Leader of the Year 2017 at Pharmaleaders Business Leadership Awards, Mumbai, Doctor of the Year Award by IMA (Indian Medical Association) at Centenary Celebrations of Medical Conferences in India in 2017, Chikitsa Ratan Award by Indian Medical Association South Delhi, Social Entrepreneurship Award for Outstanding Contribution to Saving Mothers by the USAID (United States Government Aid Agency) & MSD for Mothers, MGA (Mahanagar Global Achievers) Award New Delhi for Best IVF Centre 2018, Times Healthcare Achievers Award 2018 Mumbai and New Delhi as "Legend – IVF & Fertility", FOGSI Partnership Health Award for Manyata, Pharma Leaders Award amongst others.
Dr. Hrishikesh Pai has been awarded the esteemed Fellowship ad eundem of the RCOG (Royal College of Obstetricians and Gynaecologists, London UK)
Infertility Treatment Services
IUI (Intra Uterine Insemination)
IVF (In-Vitro Fertilization)
IMSI
Intracytoplasmic Sperm Injection (ICSI)
Egg Donation
Embryoscope
FET (Frozen Embryo Transfer)
Hysteroscopic surgery
Recurrent IVF Failure
LAH (Laser Assisted Hatching)
Surrogacy
Specialization
Infertility
Surrogacy
Education
MBBS – University of Mumbai – Mumbai – 1983
MD – Obstetrics & Gynaecology – University of Mumbai – Mumbai – 1985
Awards and Recognitions
Best Intern's Prize G S Medical college Mumbai University – 1983
MD Gold Medallist University of Mumbai – 1985
Herculean Desa prize for the best thesis – 1986
Best paper prize at the All India conference – 2001
Rajiv Gandhi Rashtriya Ekta Award
Membership
President of indian society for assisted reproduction
Secretary general of FOGSIAssistant Treasurer International Federation of Fertility Societies( IFFS )
Organizing secretary IFFS world congress Noida
Chairman AICOG 2013 Mumbai
Chairman Maharashtra Chapter of ISAR
President Mumbai OBGYN Society
President –Indian Association of Gynecological Endoscopists (IAGE)