India has been a popular destination for surrogacy since 2002 for Indian and foreigners with Indian origin, having the best surrogacy doctor in Delhi along with several other places. Gestational surrogacy is ideal and popular with intended parents. Our lawyers help in making a legal document, under the Indian Council for Medical Research (ICMR) guidelines. These documents and consent forms are to be signed by intended parents and surrogate mother and her husband.
The new Surrogacy Law in India allows only altruistic surrogacy i,e. any woman who is willing to help you without any financial compensation. Ekmi Fertility, being the best surrogacy centre in Delhi has a large pool of surrogate mothers who are ready to help you complete your family. We give you unlimited attempts till you bring home your bundle of joy. Our legal support team takes care of all the legalities involved in the process. Call 8448841271 now to take a free legal consultation or to know your eligibility for Surrogacy.
India is an emerging market for surrogacy procedures because of its reputed and expert surrogacy specialist in Delhi and other places. Here is the list of few doctors who are known for the surrogacy procedures in Delhi.
Dr Nidhi Sharma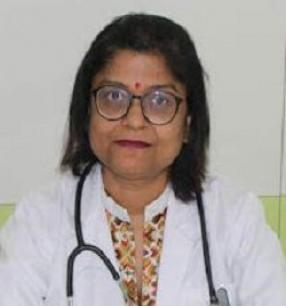 Accomplished in MBBS, MD, Dr. Nidhi Sharma is a highly qualified and one of the best surrogacy doctor in Delhi, Dwarka, with experience of more than 20 years. Along with being an important invitee to prestigious seminars, she is a respected member of DMC/ IMA. What makes her a valuable and most sought-after consultant for infertility cases in both women and men is just not because of her qualification, but the number of complicated infertility cases, she has miraculously solved with her experience and knowledge.
She mainly expertise in female and male infertility, IVF and IUI, PCOS with OHSS free and recurrent implantation failure. Her success in assisting couples to get both natural and assisted conception is throughout the globe. Known not just for her exemplary contributions to infertility treatment and Assisted Reproduction in India but also for her compassion and commitment to her profession. She has been facilitated with numerous honors and awards.
She can perform IVF treatment in the most sophisticated manner and guides correctly throughout the treatment fairly. Since she has massive experience and exceedingly clinical in dealing with different kinds of infertility issues, for that reason, she is considered a highly capable IVF expert who knows effectively well how to produce results in IVF treatment. She excels in managing and reaching the patient's expectations while providing the best possible treatment and, tries to alleviate their suffering.
dr Richa Singh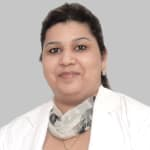 Dr. Richa Singh is one of the renowned surrogacy specialist practicing in Delhi, who has been trained from prestigious institutions nationally and internationally such as RML Hospital, AIIMS, and prestigious international school of medicine Keil, Germany, and Dubai to name a few. She is one of the most ethical doctors who practice IVF focusing on an individualized approach and giving you your baby instead of directly switching over egg or sperm donor programs. She has been awarded many national and international awards for best IVF practices in Delhi by the Healthcare Oscars of India, international Healthcare awards 2017.
She is recognized for her work not only in India but abroad also and has been nominated for the best IVF physician humanity award by the American society of reproductive medicine and also nominated for best healthcare provider team by BMJ awards South Asia among the top IVF consultants from 9 countries worldwide. She is working with the topmost hospitals for infertility in India, Max group of hospitals. She has numerous papers and publications and awards to her credit and has helped numerous families achieve their dream of parenthood.
So if you are looking for an expert consult or a second opinion to be able to decide whom to take treatment from you can book an appointment online with Dr. Richa Singh, known as one of the best surrogacy doctor in Delhi.
Dr Priya Varshney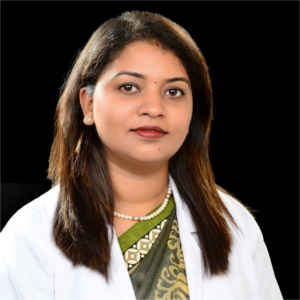 Dr. Priya Varshney is one of the best fertility specialist based out of Gurgaon, Delhi NCR. She completed her MBBS from Gauhati University in 2005. She did her MD in Obstetrics and Gynecology from the same university in 2009. She completed her senior residency Lok nayak Hospital & Maulana Azad Medical College, Delhi. After completing her senior residency she did her super-specialization in reproductive medicine (Fellowship in Infertility & IVF).
She has been associated with reputed hospitals like Sir Gangaram Hospital, Delhi, Neelkanth Hospital, Gurgaon, and Bournhall Fertility Clinic, Gurgaon.
Dr Rita Bakshi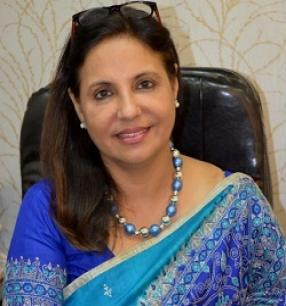 Dr. Rita Bakshi is a distinguished fertility specialist, well known for being the best IVF and surrogacy specialist in Delhi. After graduating from Lady Harding Medical College, New Delhi in the year 1983, she qualified MD in Obstetrics and Gynaecology from Safdarjung Hospital, New Delhi, in 1990. Dr. Rita Bakshi also holds a degree of Diploma in Obstetrician and Gynaecologist from St. Stephens Hospital and is highly trained in infertility and women's health. During her journey of more than 25 years, she has to her credit more than 4000 successful IVF babies and is internationally renowned for her pioneering work in ART procedures. Dr. Rita Bakshi is also the founder of the ADIVA group of Hospitals. She has successfully treated many patients with her expertise in IUI, IVF, ICSI, Recurrent Miscarriage, Surrogacy, Endometriosis, and Ovulatory Disorders.
Today, Dr. Rita Bakshi successfully performs more than 1000 cycles of IVF and ICSI cycles annually, with a more than 50% success rate. She is a member of a number of reputed societies and associations like AOGD (Ass. Of Obstetricians & Gynecologists Delhi), FOGSI (Federation of Obstetrician & Gynecological Societies of India), FEMGENCON (Association of Female Genital Reconstructive Aesthetic and microsurgeons of India), ISAR (Indian Society of Assisted Reproduction), IFS (Indian Fertility Society), NACHI (National Association of Reproductive Child Health of India) and USI (Ultrasound Society of India).
Dr Shivani Sachdev Gour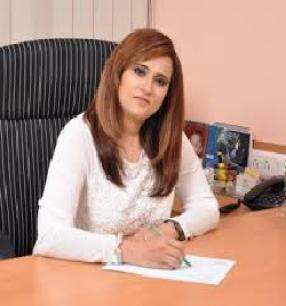 Dr Shivani Sachdev Gour is one of the best IVF surrogacy specialists in Delhi, India. She is the founder and director of SCI Healthcare Hospital and Multispeciality Centre. She has been practicing as an Infertility Specialist for the past 16 years, with her specialty in Obstetrics & Gynaecology. She qualified her MBBS from Mumbai in the year 2000 and played a crucial role in treating the first cases of legal surrogacy in India.
Dr Shivani Sachdev Gour spent four years in the United Kingdom as an IVF clinical research fellow at the prestigious Hammersmith Hospital. She practiced as an Obstetrician & Gynaecologist at Royal Infirmary of Edinburgh. Gained membership of the Royal College of Obstetricians and Gynaecologists (UK) in May 2005. In 2007 Dr. Sachdev Gour returned to Delhi to consult with an IVF specialist with Delhi's premier Infertility treatment centers. She is now leading the SCI Healthcare and SCI IVF Hospital surrogacy and IVF programs.
She has successfully treated many patients with IUI, IVF / ICSI/ IMSI, TESA, blastocyst culture, cryopreservation, laparoscopy, hysteroscopy and smoothly running donor and surrogacy programs.
These are some of the best surrogacy doctor in Delhi India with low-cost packages.
If you'd like to learn more about IVF, Egg Donation, or surrogacy services in Delhi, India, call us at +91- 844-884-1271 or email us at info@ekmifertility.com. We offer legally secure and affordable surrogacy consulting services.